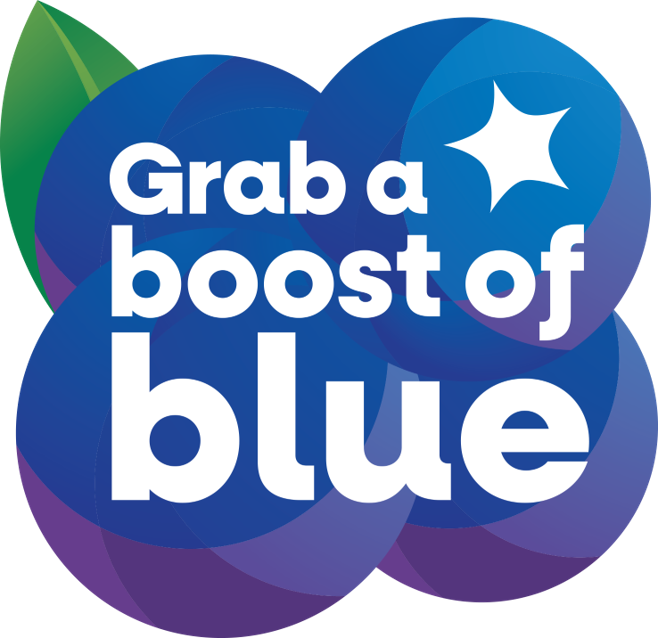 February kicks off American Heart Month and there's no better time to enjoy the benefits of fresh and frozen blueberries. According to the American Heart Association, an overall healthy dietary pattern and lifestyle are the best weapons to help combat heart disease. In just 80 calories, a one-cup serving delivers crave-worthy flavor and beneficial vitamins and minerals, including four essential nutrients and phytonutrients. Blueberries are a good source of fiber (3.6 grams per serving), which helps support heart health and digestive health, helping you feel full and stay "regular."
From turnkey resources to social media content, and everything in between, let's show your clients and patients the heart healthy benefits of consuming blueberries and why they need a boost of blue in their lives.
Quick Links
Social Media Content
Celebrate American Heart Month during the month of February on your personal and professional social pages using the square formatted social media image ideal for Instagram, Facebook, Twitter and LinkedIn.
Simply click on the image and download directly from this page. We've made it even easier for you with a suggested caption. Just cut and paste and you're ready to go!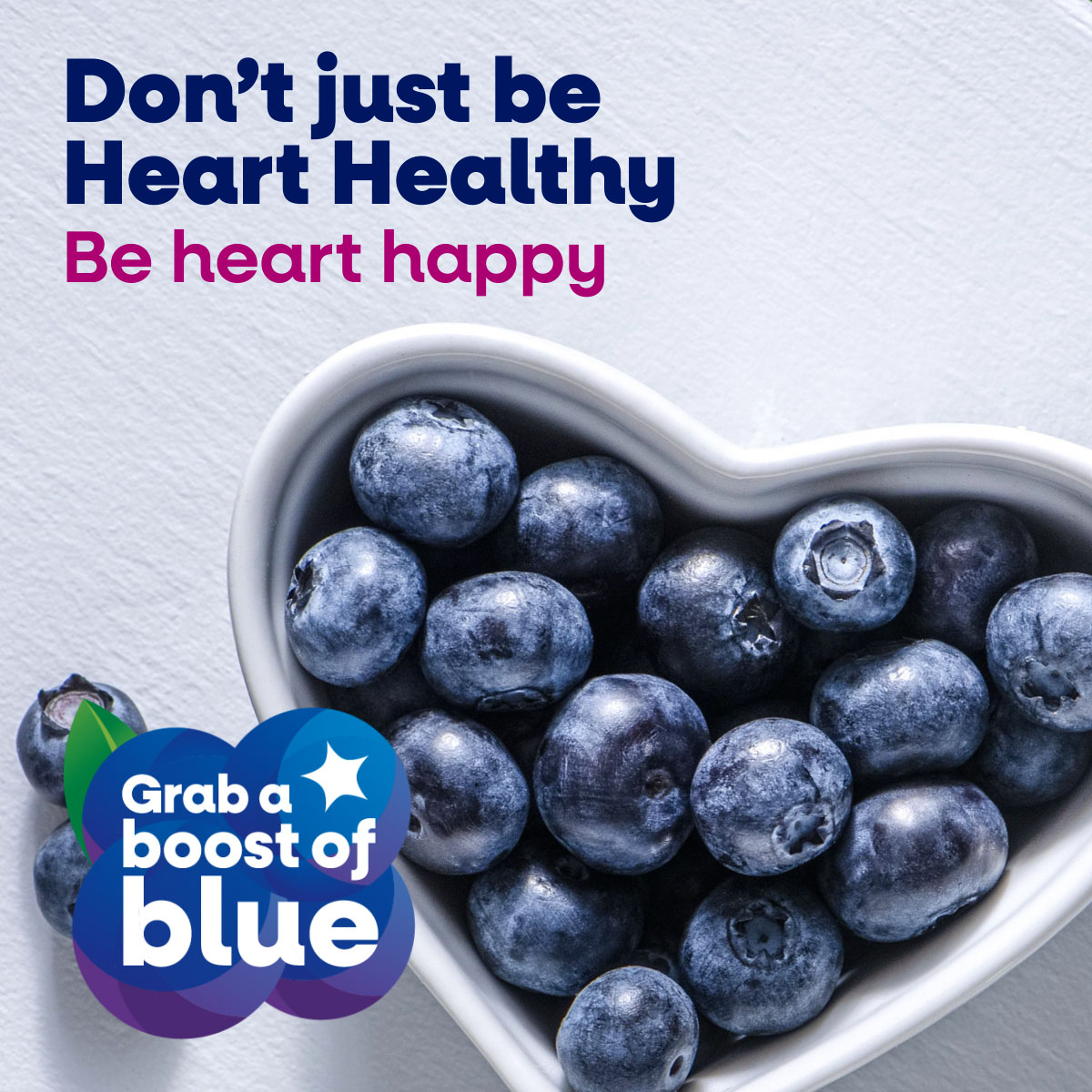 Suggested caption: Grab a boost of blue this February in honor of American Heart Month! A growing body of scientific evidence demonstrates that blueberries can be part of eating patterns to support cardiovascular health. When you're grabbing for a snack, adding a one-cup serving of blueberries, fresh or frozen, is an easy way to boost your daily nutrition! #HeartHealth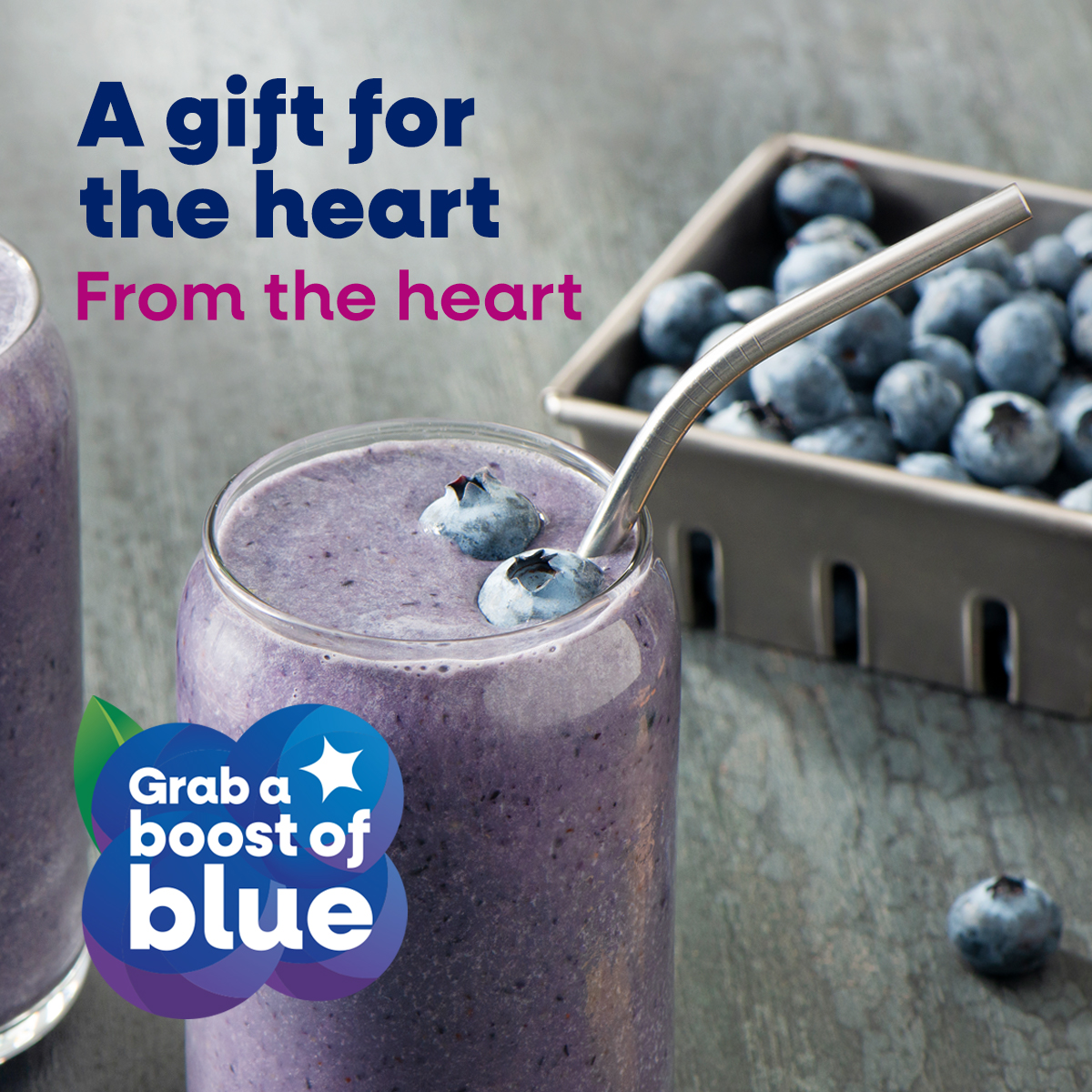 Suggested caption: American Heart Month calls for a boost of blue! Give your heart the love it deserves year-round with blueberries that are deliciously simple, snackable and healthful – a quick win every day for any meal or snack.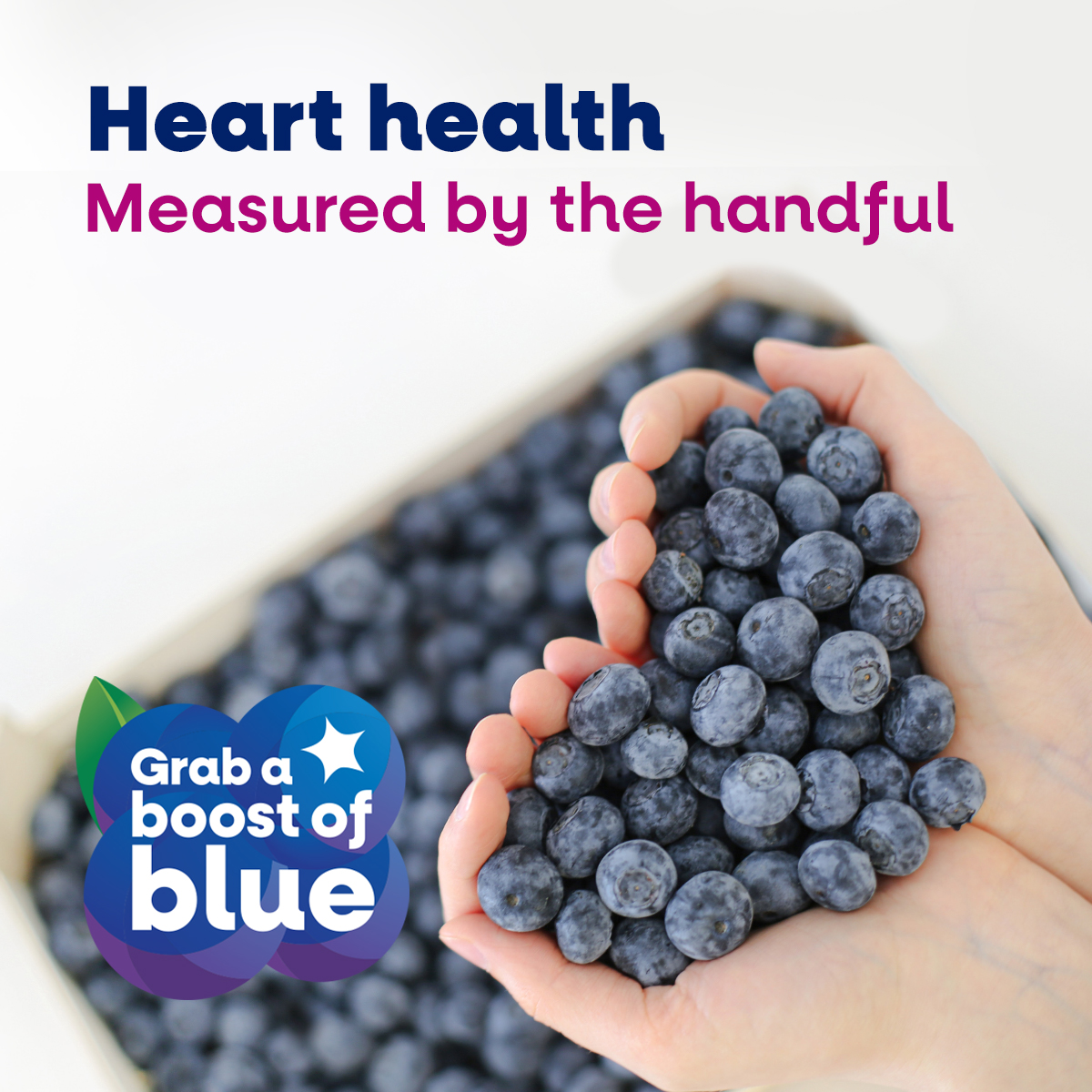 Suggested caption: Dropping in to remind you that a handful of blueberries can help you meet your daily fiber requirement. What's so amazing about that? Dietary fiber may reduce the risk of heart disease and adds bulk to your diet, which helps you feel full faster! For American Heart Month and every month, grab a boost of blue and show yourself some extra love. #HeartHealth
Want more blueberry inspiration? Be sure to follow us to see what USHBC is promoting nationally:
Digital Ads
Use this digital ad as a banner on your website, in newsletter content, on social media channels, or in digital marketing materials. Click the thumbnail below to download!
Heart Health Resources
Read up on the latest blueberry health research and encourage your clients and patients to learn more about the role of blueberries in supporting heart health, diabetes management and brain health. These resources are designed to provide simple, snackable ways to include blueberries in a daily routine and help you take a closer look at the science to support your clients' and patients' understanding of how blueberries help support overall health and nutrition.
Here are ways to use these resources throughout the month of February:
Share as a downloadable resource or new content on your website
Distribute to local partners and other health professionals
Use the tips and recipes as social media content and/or for your digital newsletter
Develop messaging for pitching local media as well as soundbites for interviews
Recipes
These delectable recipes, featuring both fresh and frozen blueberries as the showstopper ingredient, will awaken the inner chef and inspire experimentation with fresh flavors — like ginger, tahini and chili paste!
Click each image to download and access each recipe on our website to share with your audiences.
Additional Blueberry Images
The health benefits of blueberries are undeniable, but their beauty garners attention too! Download some of our favorite blueberry imagery to add to your own library, share on social media, include in your digital newsletter, add to printed collateral or upload to your website.
QR Codes
QR codes drive patients and clients straight to the information you want them to have, and they are used to using them to view restaurant menus, visit websites and access information. Share in your digital promotions to automatically take them to ideas to Grab A Boost of Blue, recipe inspiration, health benefits, and more.
Simply download the QR code to open a zip file containing the code in various formats.